As part of the full integration of people with albinism in CYANGUGU Diocese, CDJP CYANGUGU in partnership with the mission of the Austro-Pontifical missionaries in Austria, organized psychosocial integration plan of beneficiaries accordingly to their needs, that's because most of them are not accepted by the community.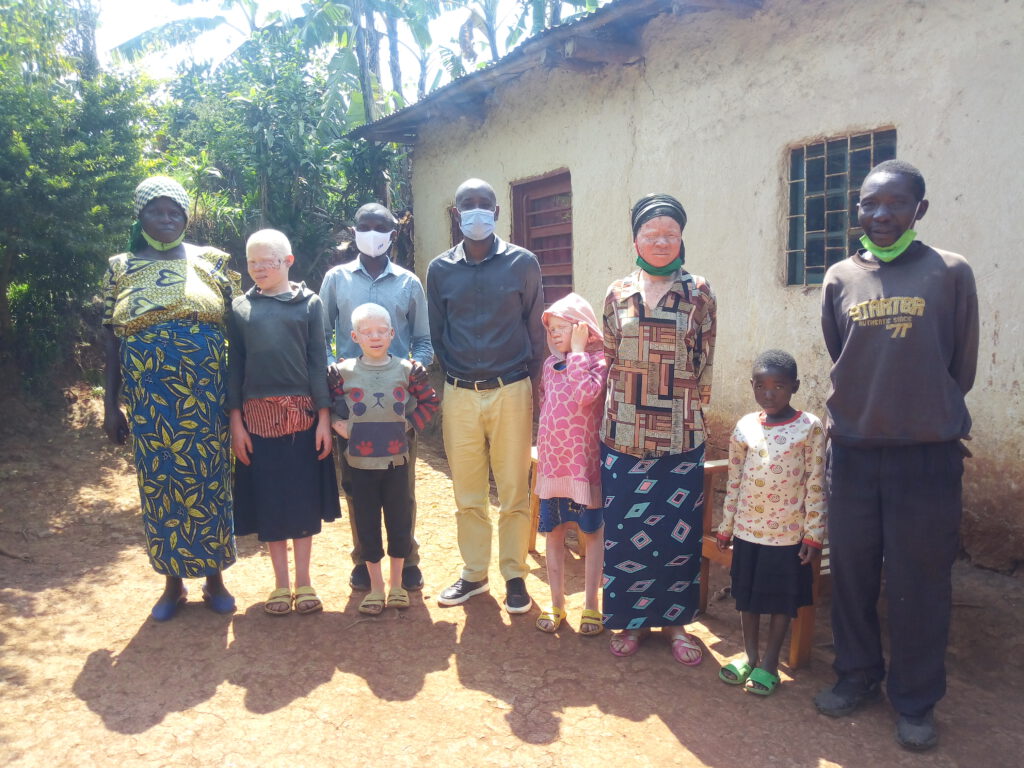 In this regard, the Representative of the CDJP CYANGUGU (Person in charge of Project and Coordinator) visited a Family which gave birth 4 albinos in MUTONGO Central, CYANGUGU Parish. The family members are gratified for the visits and moral accompaniment.
Due to the sun's rays, the Albino's skin cut off by boils and began to convey color.
Also problematic with skin born causing them to stop their studied due to blurred vision.
The community members should be raised on the right promotion toward Albinos as the main Objective of this project which is ongoing carried out by CDJP CYANGUGU from March 2021.